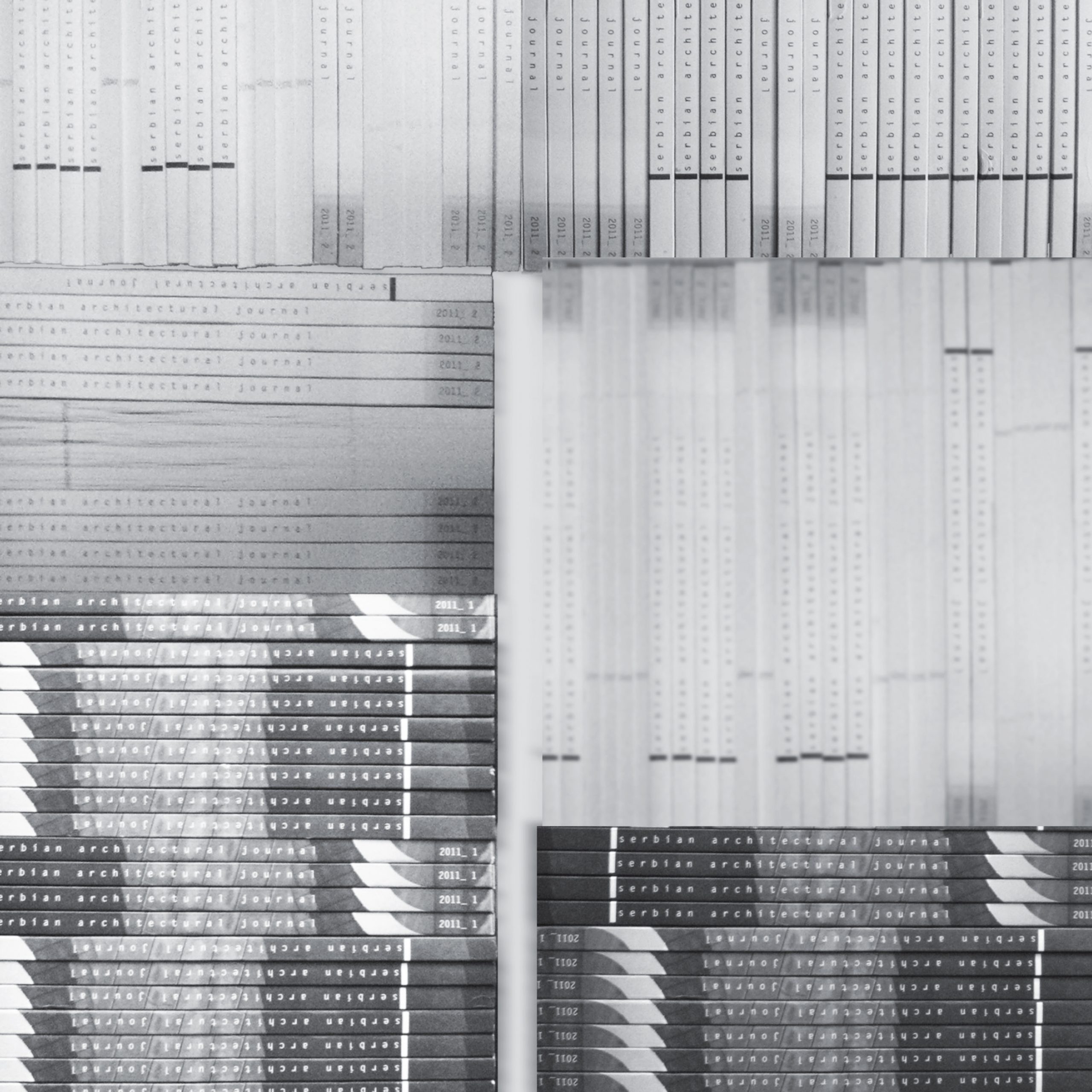 ABOUT SAJ
SAJ is an international, peer-reviewed journal publishing high-quality, original research, published by University Belgrade – Faculty of Architecture. SAJ Comprises of guest-edited special issues, and it is published three times a year. With over a decade-long tradition, SAJ established itself as a critical platform for discussions in the field of architectural humanities, most notably theory and spatial practice. The editors strongly encourage submissions from all architectural and urban research areas, including – but not limited to – research-by-design, practice-related research, technology, sustainability, pedagogy, visual culture and artistic practices.
SAJ 15/2 (2023): Call For Papers
Regional perspectives on Urban morphology
The issue is intended for regional networks of urban morphology, established within the framework of International seminar of Urban form (ISUF), but also for emerging networks within the field. Papers could be submitted both by individuals or group of authors. Papers will go through double blind peer-review process.
The special issue is a supporting activity of the ISUF 2023 conference and should provide a platform for disseminating regional perspectives on the Praxis of Urban morphology. Praxis is perceived as a process by which theory/idea is enacted, embodied and realized, especially in the thirtieth year of jubilee. It is planned for this special issue to be available in hard copy to all participants at the ISUF 2023 Conference.
Authors are expected to (1) provide insight into the context of urban morphology in specific country/language area/cultural space, (2) elaborate on intelectual heritage, chronologicaly and systamaticaly, (3) identification of periods/precedents/main topics/paradigms/inflenences, and (4) perspectives for further action, contemporary influences of the network, main challenges, etc.
Call for papers – November 2022

Abstract – 23rd of December 2022

Full papers – 28th of February 2023

Review – March 2023

 

 

*Viewpoints are also welcomed. 
GUEST EDITOR: IVOR SAMUELS
URBAN MORPHOLOGY RESEARCH GROUP, UNIVERSITY OF BIRMINGHAM, BIRMINGHAM, UNITED KINGDOM
Architect and Town Planner  former Chair, Joint Centre  for Urban Design, Oxford  Brookes University, Visiting Professor at several European, Latin American and United States  Universities.  Practice experience in UK, Belize, Colombia, France, Italy, Spain, and Yugoslavia includes housing, subregional, town centre and tourism planning. CABE Building for Life Enabler advisor for Strategic Urban Design.
Before submitting a full paper, please submit abstract with up to 250 words by sending it to email info[at]isuf2023.org